Germany Comes Through: Leopard 1 Tanks Approved for Ukraine
After months of pressure from its European partners, Germany has finally made a historic shift in its defense policy by approving the delivery of Leopard 1 tanks to Ukraine. The move signals a change in Berlin's stance on providing military aid to the Ukrainian government, which has been facing a potential Russian counteroffensive in the spring. The German government spokesman, Steffen Hebestreit, confirmed that an export license had been issued for the Leopard 1 tanks, although the specific numbers were not disclosed.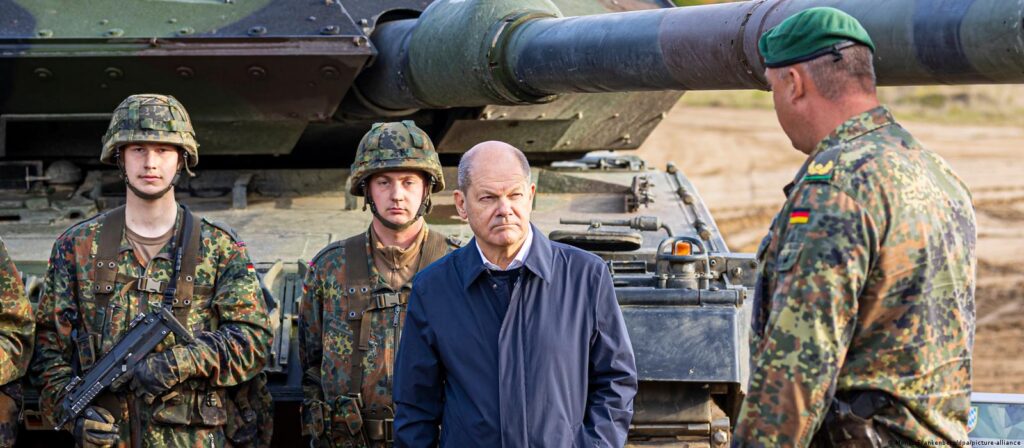 This shift in German policy is a major step forward for Europe, which has long been criticized for its lack of assertiveness and unity in the face of global challenges. The Leopard 1 tanks, once repaired, will join a European coalition of countries supporting Ukraine, including Germany, the UK, and the US.
This move marks a clear change in Germany's stance towards Ukraine's defense, with the country going from a hesitancy to arm to being a key player in supporting Ukraine's military. The approval of the tank delivery is a testament to the growing sense of urgency felt by many in Europe, who recognize the importance of standing up to Russian aggression in the region.
The US Still In the Lead: M1 Abrams Tanks Arrive in Ukraine
Despite the recent progress in European defense, it is important to acknowledge that the US is still by far the largest supporter of Ukraine at the moment. The US government has announced that it will send 31 M1 Abrams tanks to Kyiv, demonstrating its continued commitment to the region and its willingness to take charge in the face of global challenges.
The US support for Ukraine is a clear indication of its leadership in the world and its commitment to defending human rights and promoting democracy. This has been evident for years, and the US has consistently provided military and economic aid to Ukraine, even when other countries have been hesitant to take action.
Europe Must Step Up: The Time for a United Defense is Now
The approval of the Leopard 1 tank delivery is just one small step in the journey towards a united Europe, but it is an important one nonetheless. The approval of the delivery shows that the nations of Europe are beginning to work together in ways they never have before, putting aside their differences to work towards a common goal.
While the recent developments are positive, it is clear that there is still much work to be done if Europe is to truly take charge of its defense and step up to global leadership. Europe must continue to work together and make a strong commitment to supporting Ukraine and other countries facing similar challenges.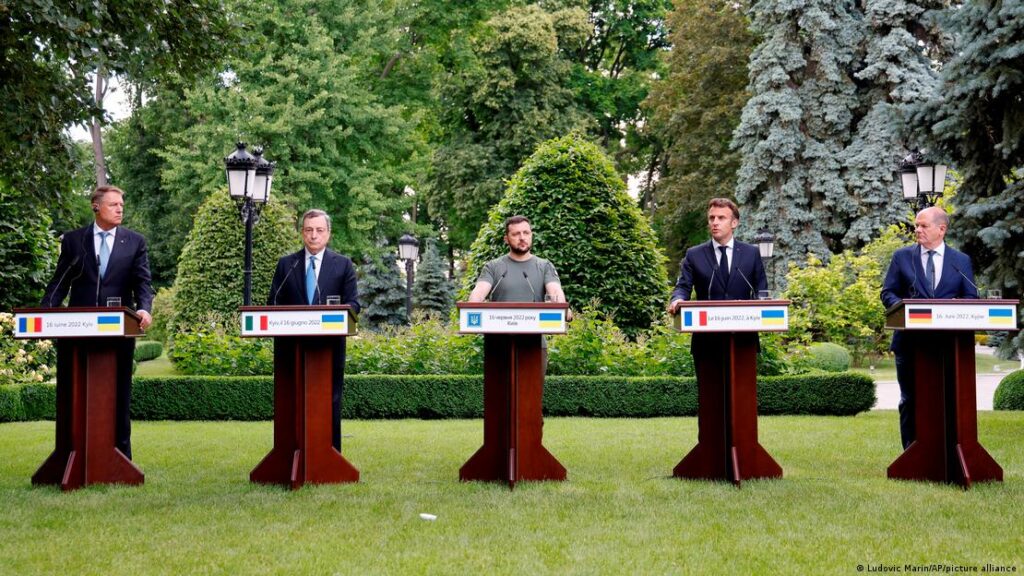 As Europe continues to come together, the world will look to the region with hope and inspiration. A strong and united European Federation will be a model of democracy, a defender of human rights, and a shining example of what can be achieved when nations work together.
Europe must also take a more proactive approach to defense, and start investing in its own military capabilities, so that it can respond effectively to threats and protect its interests in an increasingly complex and dangerous world. A united Europe, with a strong and assertive defense, will be a beacon of hope for the world and a model of democracy and human rights.
This is a call to action for all Europeans, who must work together to build a united defense and ensure that our region remains a leader in the world. The time for a united defense is now, and Europe must be ready to take charge.